Invest in Egypt
Security & Sustainability
Feasibility Studies
& Business Plans
Corporate Setup
& Legal Counseling
Business Development
& Consulting
Since 1990, Anrim prides itself in providing a wide range of services to its clients worldwide.
Anrim Investments
We help investors and entrepreneurs achieve their goals and make profits from their projects and ideas.
We offer Business Development and Consulting services at administrative, technical, and executive levels.
Anrim also connects investors with entrepreneurs and project managers, and provides the required legal counseling to establish companies in Egypt and other countries in the region.

Our vast experience allows us to assist in a variety of investment sectors; whether we recommend the opportunity, or the investor has a specific vision.
1990: Portland, Oregon
Anrim started as a retail computer shop that assembled, sold, and maintained PCs and accessories.
Later, we established a wholesale company for computer parts and accessories.
Our presence in Oregon included the following brands:
Anrim, Adya, Pro Computers, IBC, Affordable Technology, TQM, Intelliside, Computer Plus.
2002: Cairo, Egypt
Anrim established its regional headquarters in Cairo to serve clients in the Middle-East and Africa.
2005: Media Production & Broadcasting
Anrim expanded its work in the media industry, and established an independentdivision for it:

Anrim Media setup and launched several TV stations for clients from all over the world.
We also produced, and continue to produce vast amounts of TV programs and Audio/Video productions.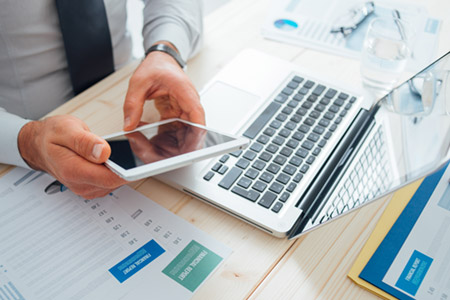 2012: Digital Services
Anrim established an independent division that specializes in the design and development of Mobile Apps., Websites, E-commerce platforms, and the management of social media pages and marketing campaigns:

Anrim IT Services
We provide our consulting and executive services in various fields and sectors. Below are some of the fields in which we provided services, and we are always happy to serve clients in any investment sector they choose.
Farming & Agriculture
Manufacturing
Trade
Financial Markets
Media
Technology
Construction & Real Estate
Healthcare
Education
Entertainment
Energy
Tourism
We provide security and experience for entering the promising Egyptian market
Discovery
We discover and examine the investment opportunities and conduct market and feasibility studies to avoid risks.
Incorporation
Incorporate and stablish the legal entity that will own and operate the investment and projects.
Management
Manage the project directly, or oversee existing management and provide consulting services.
Send your inquiry or request an appointment, and we will contact you promptly